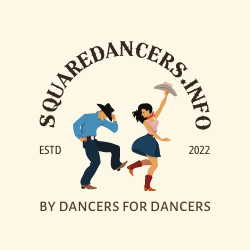 Caller: see Caller List on Homepage https://mainpac.dance/#Staff
Landessportbund Hessen
Otto-Fleck-Schneise 4 60528 Frankfurt am Main
Convention Admission for the weekend
49,00 Eur
Registration is fullfilled by payment.
Day Admission – cash desk only
Only Friday 19,00 Eur
Only Saturday 30,00 Eur
Only Sunday 10,00 Eur
Trail End Dance Adminssion at cash desk
C1 Wednesday, August 16th, 2023 MC: Sandie Bryant (C1) 10,00 Eur
PLUS Thursday, August 17th, 2023 MC: Ken Ritucci (Plus) 10,00 Eur
Dancers under 18 half price – Dancers under 14 free
Free of Admission
International Caller Showcase
Round Dance Afterparty
Caller Clinic
Important Information
Camping limited space.
Food is available at the dance place.
Please don't bring own Food or drinks onsite
Parking lot at the hall available (see Parking Costs).
No Pets allowed in the hall.
Dresscode daytime: Proper attire
Dresscode evening: Traditional attire
Only indoor sports shoes or dance shoes in the halls
No pointed heels or shoes that leave stripes.